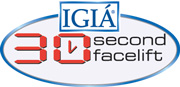 Look 10 Years Younger...
In 30 Seconds!
YES, IT IS TRUE ! YOU CAN LOOK YEARS YOUNGER IMMEDIATELY !

Turn back the calendar on wrinkles. Dramatically reduce the appearance of aging. Women and men can now look years younger with this amazing discovery. A powerful antidote to wrinkles, 30-Second Lift™ actually reduces the look of wrinkles and dramatically improves your appearance.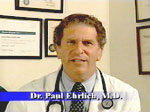 Dr. Paul Ehrlich, M.D.
30-Second face lift works wonders with most skin types. Diminishes the appearance of fine lines and wrinkles. Tightens sagging skin and makes it firmer and more supple, softer and smoother. Like a face lift in a bottle, 30-Second Lift is safe and powerful.
---
Suddenly, it reveals younger, fresher-looking skin. You won't believe it's you! Wrinkles, blemishes and other signs of aging seem to disappear. Even the slight tingling feels wonderful--and lets you know it's working ... like Pixie Dust in Never Never Land to look young forever!
| | |
| --- | --- |
| | |
| Before | After |
Look 10 years younger in
30 seconds!
Tightens and smoothes away
bags and puffiness.
Like an eye lift in a bottle.
Safe and powerful-dermatologist
approved formula.
Works all day long.
Makes wrinkles and puffiness
vanish instantly.
Lasts all day.

Turn back the clock for special occasions or look younger every day.

Out of stock click for alternative product

The 30 second face-lift $29.99 plus (s+h) from DiyHut
---
Paypal users click here
(s+h) incl.