Battery Power Motion Sensor Light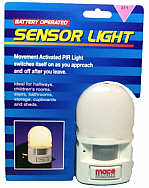 One of our favorite products from The DoItYourselfStore. Movement activated Passive Infra Red (PIR) light switches itself on as you approach, and automatically switches off 15 seconds after you leave. Scans 90%BA up to 20 feet
Ideal for hallways, children's room, stairs, bathrooms, storage, cupboards, closets, and sheds. When movement is detected, the Mace Sensor Light will activate a gentle soft illumination and turn itself off 15 seconds after you leave. It has a daylight sensor so that it will only work in the dark and can scan a 6 meter (19') range at 90°. It is portable and can be moved room to room, no wiring required. There is a switch to turn it on continuously, or turn it off completely. It operates on 4 AA Alkaline batteries, not included, and has a socket for a 6vdc adapter.

Paypal users click here
incl. (s+h)
---
Battery Power Motion Sensor Light/Alarm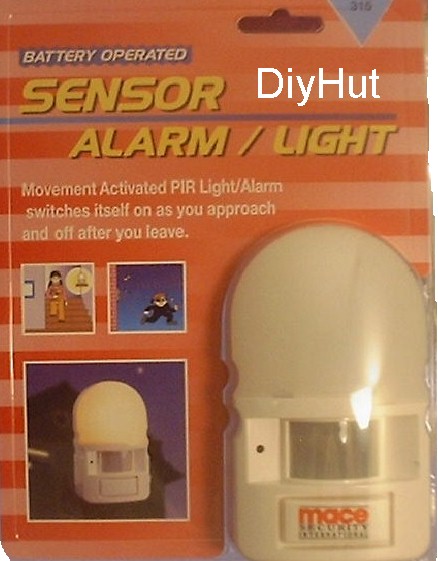 This is the exact same product as our motion light above, with the option of using as an alarm or a light.
Paypal users click here
incl. (s+h)
---
Tap Light (as seen on tv)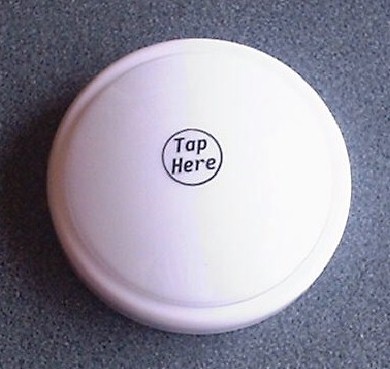 This is the original tap lights. This is NOT the mini light some sites are selling. This is the normal 5 1/2" size tap light Twin Pack of Push Lites 2 lights total