The Clapper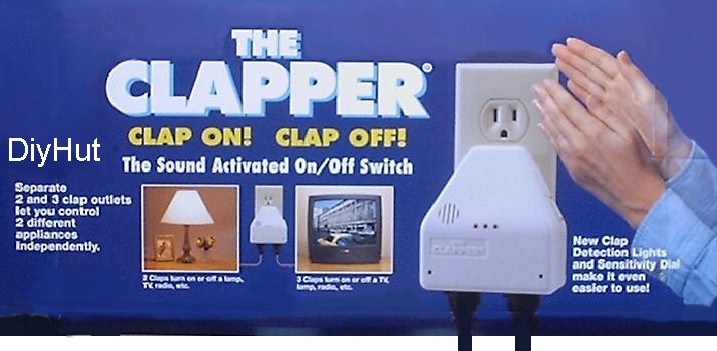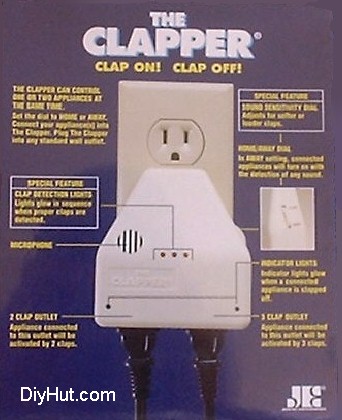 This is the same "as seen on tv" product. Offered by The DoItYourselfStore now you can turn on and off appliances by clapping your hands. Clap on, Clap off. Great for those hard to reach lamps or turn on and off anything that plugs into an outlet without having to get up or search for a remote. This is the new and improved smart clapper that controls two appliances.
Paypal users click here 22.99
incl. (s+h)
---
Voice Activated Outlet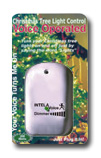 Turn on any lamp just by saying the word lights. The first voice recognition light control. Plugs into A/C outlet then plug your lamp into the Voice Activated Outlet. Can also be programmed to respond to any word or words you choose, for example: turn your Christmas tree lights on or off by saying "Merry Christmas".

USE IT TO CONTROL:
Most types of lights including incandescent and halogen.

Various small household appliances

.



The Voice Outlet switch is a stand alone unit. Installation is as simple as plugging it into a standard outlet and then plugging the item to be controlled into the Voice Outlet. Our voice controlled unit operates on 120 volts AC / 60 Hz and it is capable of handling loads up to 200 watts (max power). However, we recommend only using lamps up to 150 watts with the switch.

FEATURES:

Conserves energy; increases bulb life Constant listening. Speaker independent operation, allowing it to work with anyone's voice. Preprogrammed vocabulary, no training required. High speed speech recognition and command response.

Paypal users click here 39.99
incl. (s+h)
---
Star Trek Voice Interface Module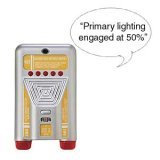 The only Voice Operated Outlet that actually talks back to you.
Simply say "Computer" "Lights at 100%" or "Lights at 25% (or 50)" for dimmer.
Set up is easy because the Star Trek Module will talk you through set up.