Fake Security Camera OUT OF STOCK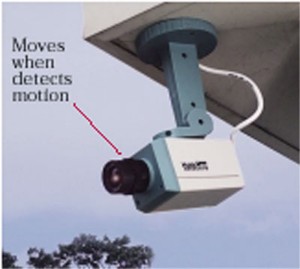 Very affordable protection from The DoItYourselfStore. Made of durable plastic can be mounted anywhere. When anyone passes by the camera the camera will pan from side to side and red light will flash. Makes people think they are being taped. Very cheapest way to protect your belongings, or keep employees on their best behavior.
---
Simulated Security Camera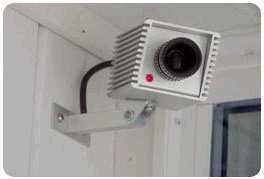 This is the most realistic simulated camera you can buy. Made from the body of an actual security camera, not even an professional can tell the difference. Small camera will not detract from the look of you home. The blinking light will make sure would be criminals will notice it.
Its weatherproof anodized aluminum housing is rust proof and last for decades. Five time smaller than most simulated cameras, the unit will not detract from your property's appearance. The flashing LED operates for 2 years on a set of batteries..
SPECIAL ONLY 19.99 AND FREE SHIPPING click here
Incl. (s+h)