Hair Removal Systems
An innovative and new product from The DoItYourselfStore. Forget professional electrolysis now you can do-it-yourself with our product!
---
The only Electronic Wax Hair Removal System
Sila® SatinLegs™ has a unique roll-on system that allows you to remove hair quickly without making a mess. 20 strips of wax are included.
Sila® SatinLegs™ in perfect for:
Chest Legs Underarms Bikini Line
Say goodbye to other messy waxes! The Sila® Satin Hair Removal wax is water soluable making clean-up hassle free! Try it yourself today and see the instantly perfect results! It keeps your skin looking and feeling soft, smooth, and silky
Sila® Satin Hair is the first hair removal system with:

No Mess
No Clean Up
No need for Microwave Oven
No Boiling Water
No Burning Wax

click here 49.99:
(s+h) included
---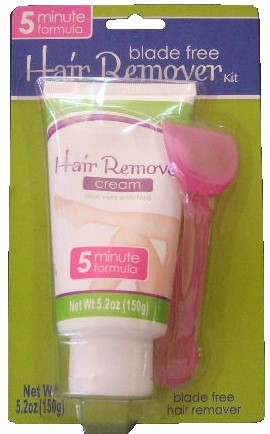 Easily remove hair in five minutes. Bladeless hair removal. 5.2 oz.

Warnings

Read back of product for proper use. Keep out of reach of children.

* Follow the directions for use. * Designed for use on legs, arms, underarms & bikini line, but not suitable for use on the face, head, breast, perianal or genital areas. * Do not use on moles, scars, spotty, broken, irritated or sunburned skin, on skin which has been shaved in the last 72 hours or on skin which has suffered an adverse reaction to hair removal creams in the past. * Check with your doctor before using if you are on any medication which can affect the skin or if you suffer from any skin related disorder. * Before use, test your skin reaction by applying the cream to a small part of the area you wish to treat, following the directions for use. If after 24 hours there is no adverse reaction, begin using. If discomfort or irritation occur during use, remove the product immediately and rinse area with cold water. If irritation persists, consult a physician or call a Poison Control Center. * After use, we recommend waiting 24 hours before applying an antiperspirant, a perfumed product, or sunbathing. * Always wait 72 hours between applications. * In case of ingestion, consult a doctor immediately and show the outer pack. * Avoid contact with the eyes. * In case of contact with the eyes, rinse immediately with plenty of water and seek medical advice
Only 9.99 and FREE SHIPPPING click here:
(s+h) included
---
Discrette Epilator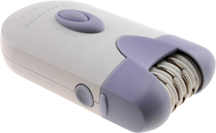 · Small epilator with curved head pulls the hair from the root · Quite and efficient epilator · Uses 8V. electric adapter · Two operating speeds · Compact, ergonomic design – perfect for travel · Includes deluxe carrying case, cleaning brush and power cord. This is the new and improved model.
ONLY 29.99 and FREE SHIPPING click here:
(s+h) included