Tooth Whitening
Normally $39.99 on sale for $25.99 FREE SHIPPING

Do-It-Yourself Tooth Whitening Complete Kit


Dental strength 22% Carbamide peroxide gel, the same system your dentist uses.
Many of the most common questions and concerns are addressed in our FAQ page.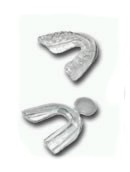 Instructions:


1. Custom fitting of the dental tray
2. Clean and floss
3. Place Tooth Bleaching gel in your custom tooth tray and use once per day until desired whitening is achieved.



What you get:
• 40 Treatments, 1 full 10cc syringe of 22% Carbamide peroxide gel
• 2 Custom Moldable Trays
• Step by Step Directions
• 2 This is everything you need to get your teeth their whitest
All our orders are shipped in a plain package for your privacy.