Wireless Security Camera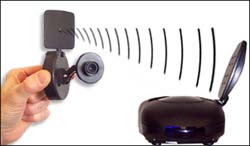 This is a brand new product from The DoItYourselfStore. Every thing you need to record and view video on your VCR and/or TV is included in this complete kit record color video and sound all from this tiny wireless camera.
Easy Set Up
Instruction included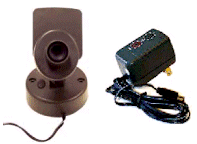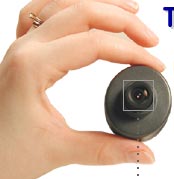 Wireless Color Video Cam w/sound
Retails at many security shops for well over $200
Wireless video just got a lot easier with the XCam2, a video camera that can transmit LIVE COLOR video and CRISP AUDIO signals up to 100 feet. The XCam2 integrates a color analog video camera, a microphone, and 2.4-GHz transmitter into a single device that is smaller than a golf ball.
MANY USES:
-Create home videos
-Monitor front door visitors
-Home & office security
-Record "how to" videos
-Monitor your children at play
-See who's coming to the door
-Record ALL the action at your next pool party
-Which pet is making a mess when you're at work?
-Let guests watch themselves on TV at your next dance party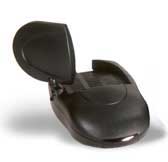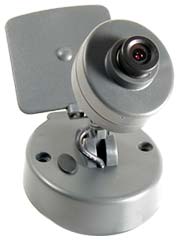 HOW IT WORKS:
Camera w/ built in transmitter plugs into any outlet Receiver plugs into your VCR or TV I had my first one set up in less than 10 minutes!!
HERE'S WHAT YOU GET
1 2.4GHz Wireless Camera
1 Camera Receiver with Coax and RCA Cable Output
2 Mounting screws
Set up your own security
Absolutely no wiring to run, now you can set up surveillance. Hooks easily into any VCR/TV using either audio/video OR coax. Yes it works on ANY TV or VCR even older models!! Want more information? visit The FAQ page on this product.